A blog series about, what else? What we had for dinner!

Monday
:
Spaghetti at Mom's
Nothing beats mom's Spaghetti. Seriously, mom makes some awesome sauce. My home grown tomatoes also made an appearance (not in the sauce) but in the appetizer below.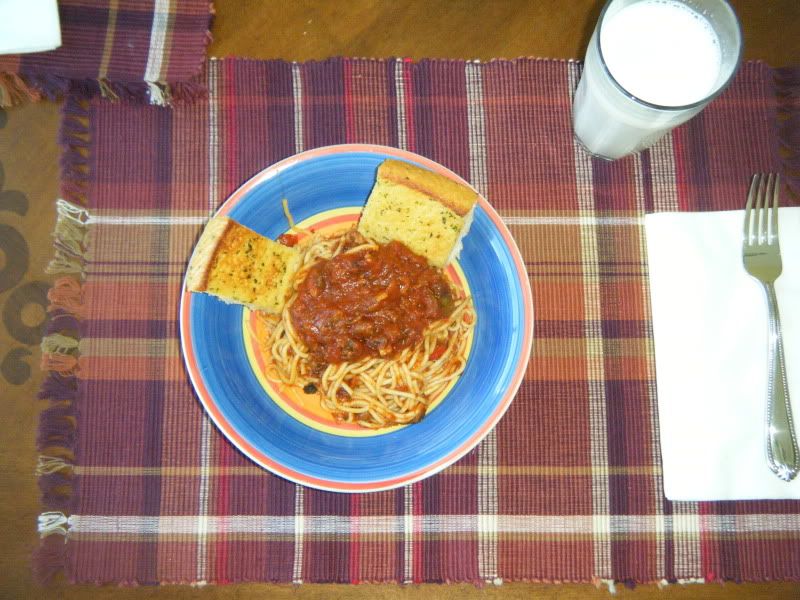 Tuesday

:

Strip Steak and Homemade Bloomin' Onion

.

For our one month anniversary, the ever awesome Gavin made me a delicious steak dinner in the style of (but better than) our old bad habit of Outback Steakhouse after ceramics class It was our first time using the deep fryer and the results were very good!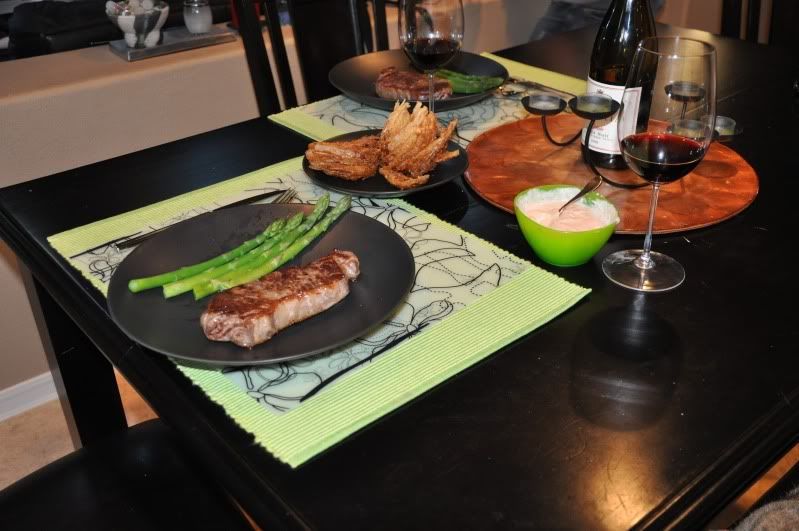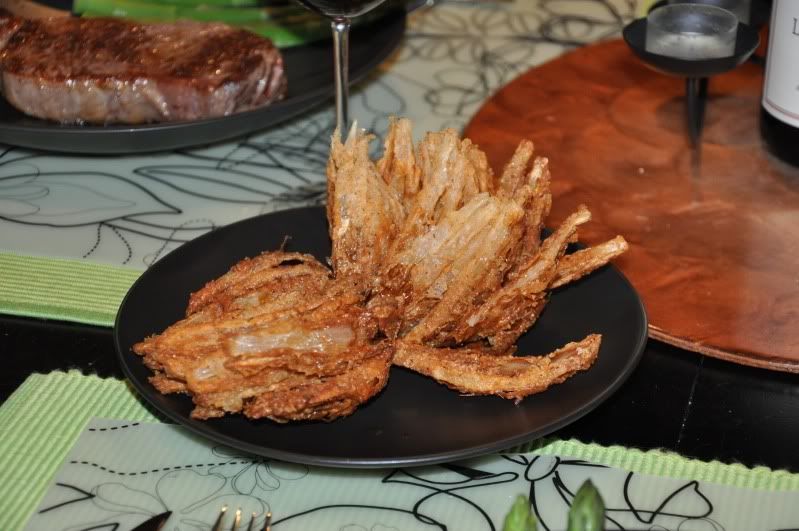 Wednesday

:

Vegetarian Pizza with Alyssa

Before Class, Alyssa came over and we made a vegetarian Pizza with some supplies she picked up at a farmers market. It was delicious!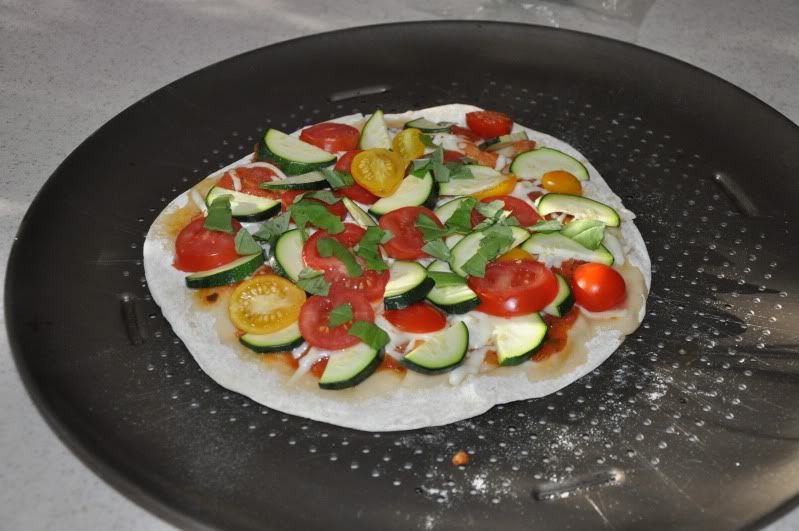 Thursday

:

Some Stuff

Literally, I ate some stuff for dinner. I made the decision to try a 5k run. I made it, but didn't have the energy left to cook. So I ate a hard boiled egg and some tomatoes. For everyone's sake, I skipped photos of this, interesting, dinner.



Friday

:

Steak and Potatoes and Carrot and Orange Soup.

My College roommate Sara came to visit so we made her one of our favorite steak recipes.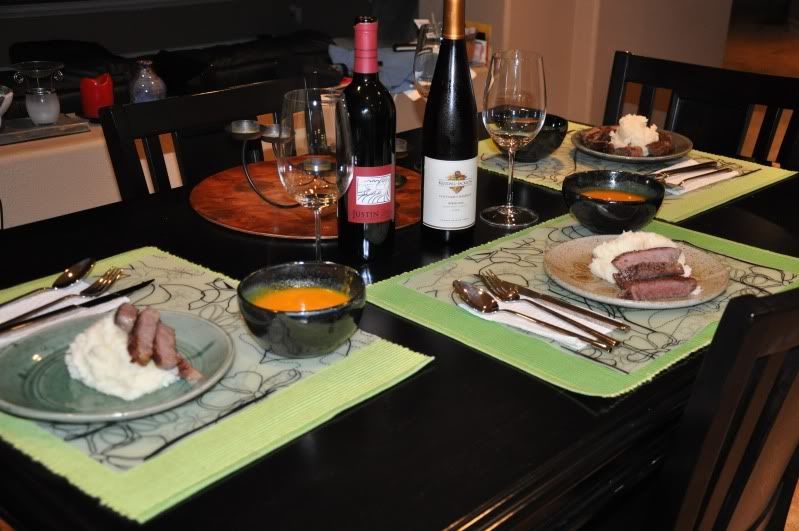 Saturday

:

Spaghetti Nests by Amy

I thought I could do just as good or better than Rachel Ray Pasta Nests. They came out really quite good.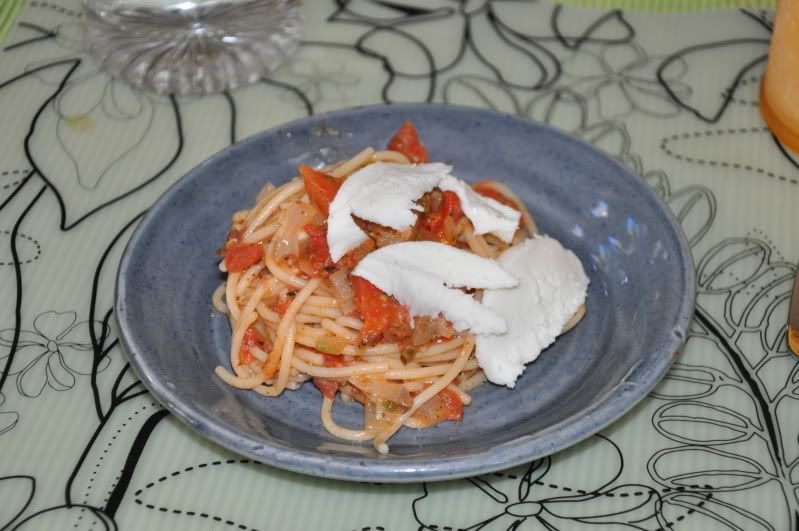 Sunday

:

Spicy Asian Noodle Soup

. We love this soup. It's a Rachel Ray recipe and it's quick, easy, healthy and tasty. Everything I look for in a recipe!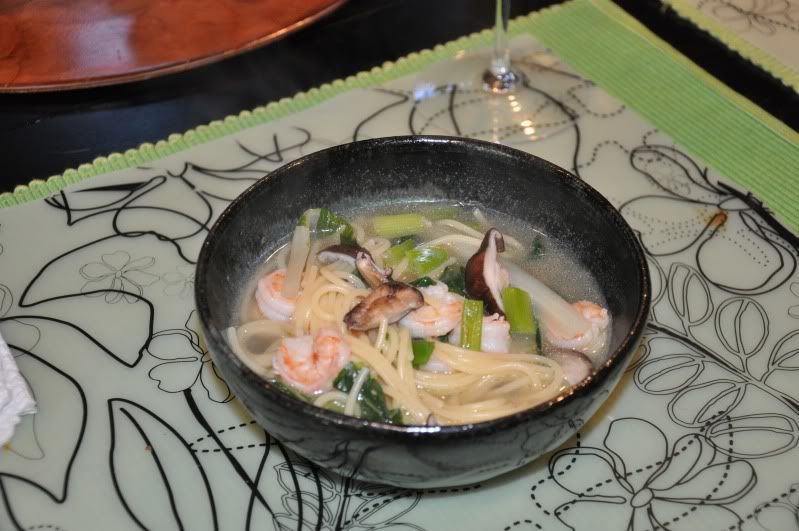 I am currently planning an entire post about our very first BBQ! So much fun!