Monday:

Cheeseburger Pie

The return of one of my favorites! Sadly, I think I might be over cheeseburger pie. Hard to imagine why, I ate it everyday over the summer...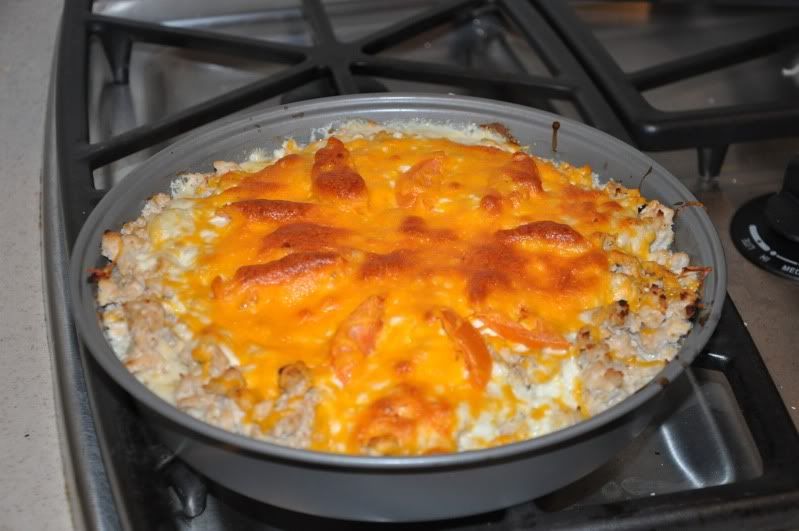 Tuesday:

Green beans with charred onions and pita Pizzas

.

Pita Pizza's are one of our favorite easy meals. We just put some sauce and cheese on a pita, and bake it for a 12 to 14 minutes. Gavin made the onion and green bean salad which was also quite good.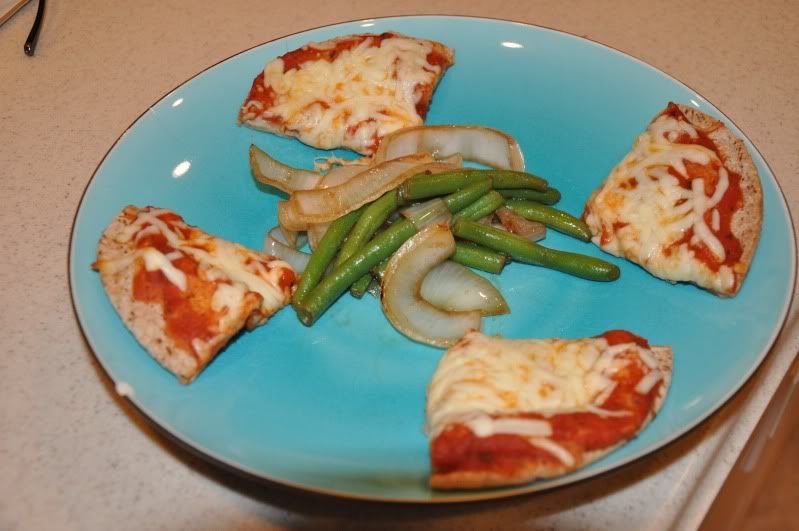 Wednesday:

.

Zucchini & Sweet Corn Fritters with Fresh Tomato Relish

: Courtesy of Alyssa. This was a seemingly super easy recipe of flour, spices, corn and shredded zucchini fried. The hot sauce and relish really helped with the flavor.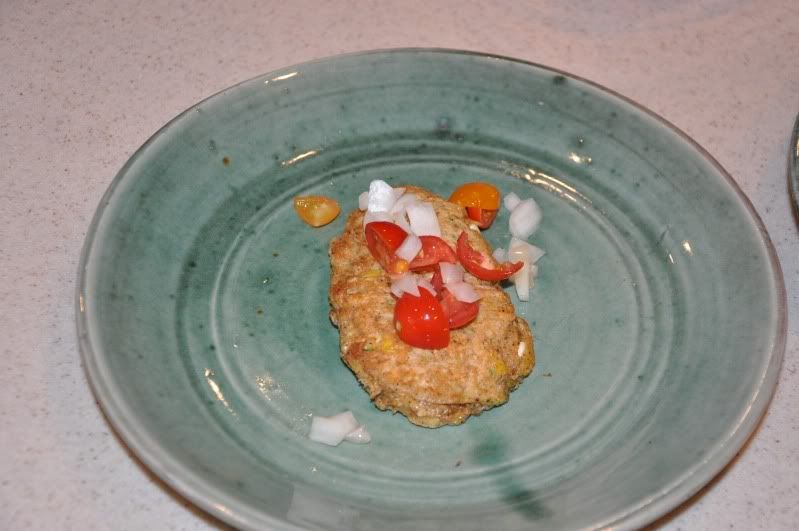 Thursday

: Girls Night at French 75. Thursday night was girls night. While I had a Champagne cocktail and a small steak, Gavin made the delicious pasta and salad pictured below. I am only assuming the salad was good, I did get some pasta for lunch Friday and it was amazing.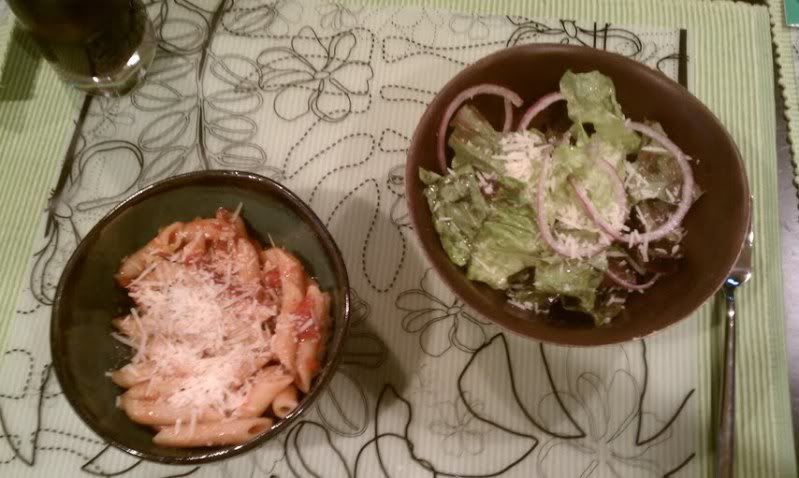 Friday

:

Del Taco

Gavin played Friday and I was busy being artistic (more on this later!) Therefore, drive thru it was!



Saturday

:

Selma's Pizza

, Saturday Gavin and I decided to have some Chicago Style Pizza instead of cooking



Sunday

:

Pork Medallions with Apricot Mustard

We couldn't find any fresh apricots for the sauce, so we used apricot nectar instead. It came out delicious and smelled amazing.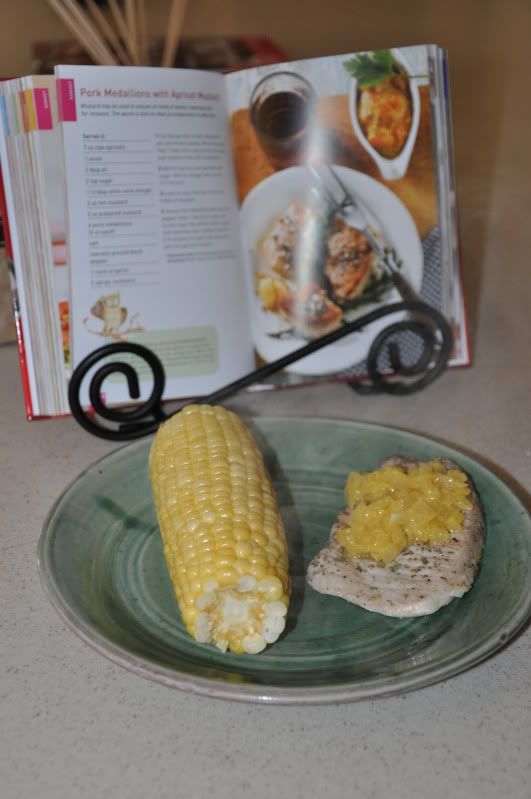 Bonus!: A trick I learned from Benhana's: