A blog series about, what else? What we had for dinner!

Monday
:
Labor Day Picnic
Our first BBQ experience! More about it
here
.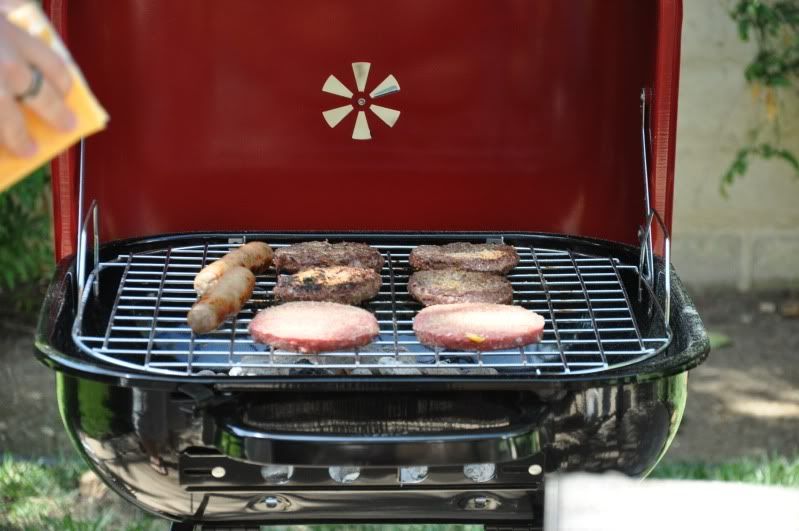 Tuesday

:

Labor Day BBQ leftovers!

The thing about having any type of party is you end up with a ton of extra food! Leftovers will be a recurring theme this week! We did mix it up by creating some cheese fries!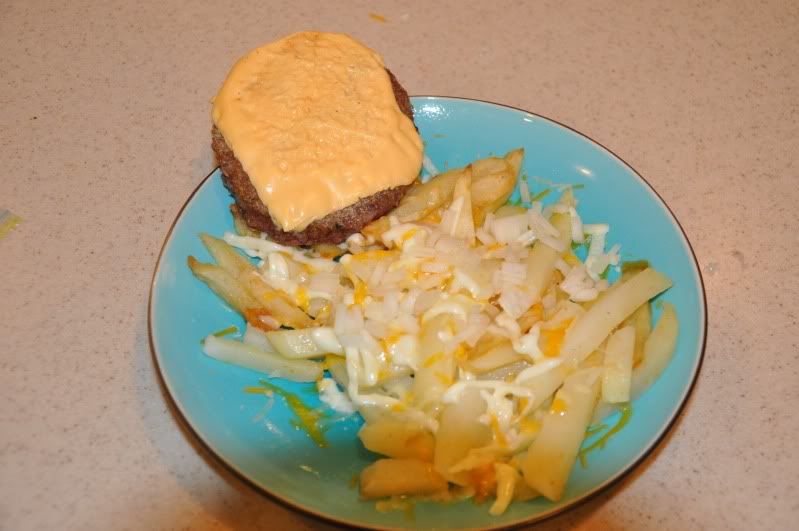 Wednesday

:

Vegetarian Burgers and Carrot Soup (aka leftovers)

It's class day! Veggie Wednesday, ftw.





Thursday

:

Dinner with Jen.

Always a favorite part of my week! This week we met at Elephant bar for a fun happy hour.



Friday

:

Romantic Dinner out with my Husband.

As one of our wedding gifts, we received a gift certificate for The Melting Pot. Dating married men is so much more fun! :p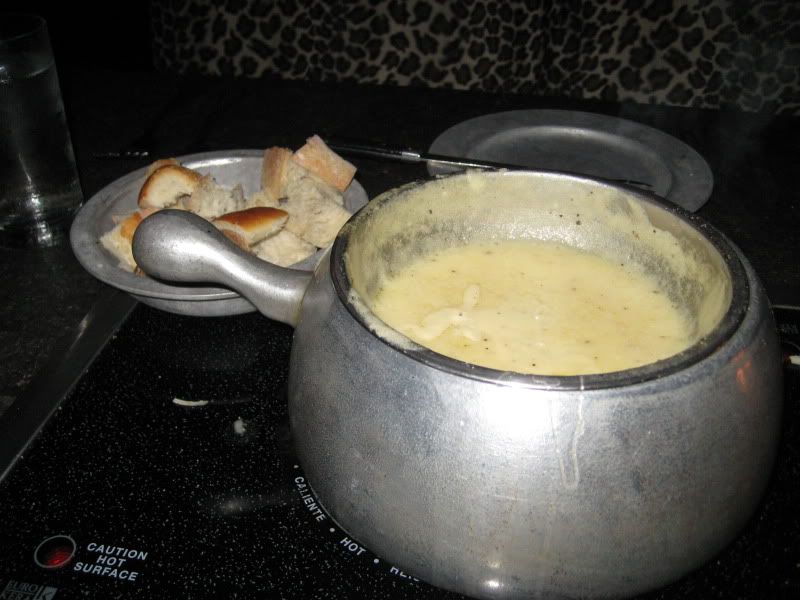 Saturday

:

Top Ramen.

My old college favorite! :)



Sunday

:

Fish and Chips

. I think we are addicted to the deep fryer!