What's more All American than a holiday dedicated to the start of the football season, the end of summer, and celebrating working by not working? Celebrating it with a BBQ!
A bit on a whim and very last minute, Gavin and I sent out some text messages to people we thought might be free, took a trip to Home Depot, and bam! BBQ.
Thank you for the BBQ,
Jen!
Since it was last minute, we decided to keep it pretty simple for food (and it was our first time using the new bbq!).
Gavin made some delicious potato salad from a recipe his mommy gave us. We've made it before and I always really like it. Although I never realized, until eating it yesterday for lunch without a fork, how oily it is. Still delicious!
Gavin and Chris manned the grill making hamburgers, brats, and veggie burgers.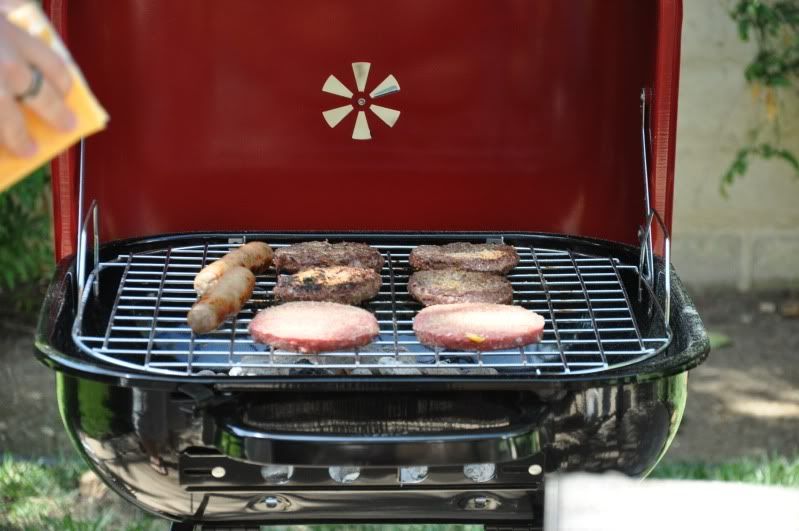 Meanwhile, I used our new deep fryer to make some homemade fries and onion rings. I didn't really want a deep fryer, but I admit it's pretty fun.
Our timing was a bit off for getting everything completed, but no one seemed to mind. The onion rings were a HUGE hit and I didn't even manage to get a picture after being cooked before they were all eaten!
Alyssa
made a delicious desert cookie cake and I cheated with store brownies.
There is no more lovely way to spend a free summer afternoon than surrounded by good food and great friends! Happy Labor Day!