***See Some of the wedding video
here
!***
Gavin and I have been married for three months and I'm realizing that it's never going to be easy for me to write this blog. I think I've started it half a dozen time and every time ended up starting over. I was happy to have
Nathalie
and
Jacki
's blogs to read in the meantime! :) It's impossible for me to write down everything I felt and everything that happened. For the same reason I'm having a nearly impossible time ordering pictures!!! There are so many great pictures of the day, but on the other hand, none of them fully capture all of the feelings and the true beauty of the day.
The girls came over to my house to get ready while the boys went golfing. My hair lady stressed me out a bit when she started saying she wouldn't finish on time, but in the end, everyone looked lovely! After feeling rushed the day of the rehearsal, I made a point to take time to collect myself when I started feeling frazzled and remember what this day was for and remember to take it all in! Special Thanks to Nathalie for being a HUGE help with that and for getting these pictures of all the pregame! I really cherish them.
Sharing our private vows




Next, we had the bridal party party together for pictures and our first surprise showed up, the carriage! Everyone was buzzing with excitement!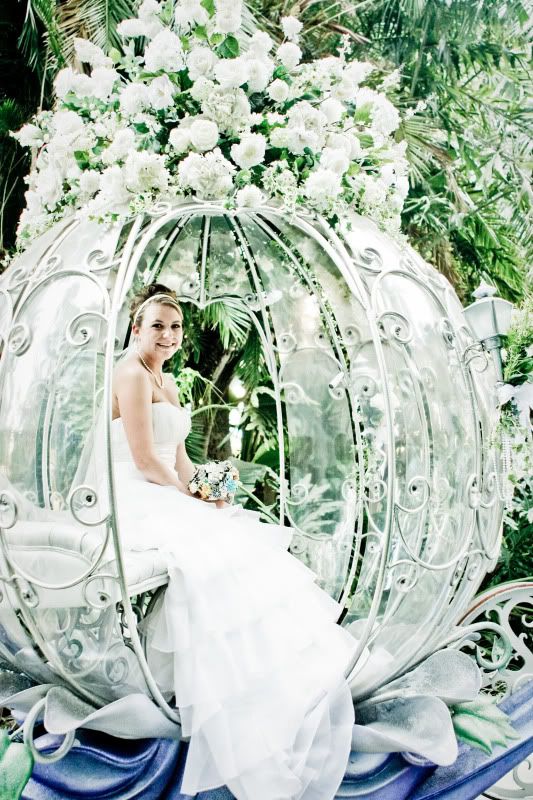 Feeling like a Princess
When I pulled up, Gavin says there was a gasp as everyone saw me in the carriage. I didn't hear it, all I saw was Gavin. He looked so handsome and so proud.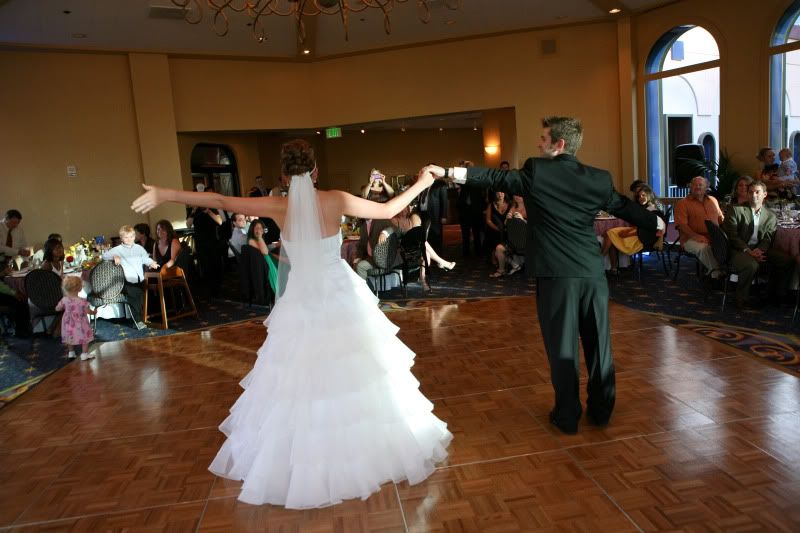 We felt the first dance was going a bit long so decided a dramatic bow would be our best escape!
Dress problems clearly didn't affect my joy! :)


Gavin Cutting in on Mickey!
The night flew by and before you know it, it was time to sneak away with my groom. There will be no blog on that!