Halloween! My favorite time of the year! I love Halloween. I love dressing up, scary movies, trick or treaters, black lace!
This year life got in the way of getting prepared so I didn't finish our original costumes, but we still had a great time! Matt and Emily came here this year (last year we went to Boston). This year we took a very different approach and instead of dark and scary went for unique, hence Ying Yang!
It's always fun when Halloween falls on a weekend. Saturday night we went to a party in Ladera. There were some great costumes!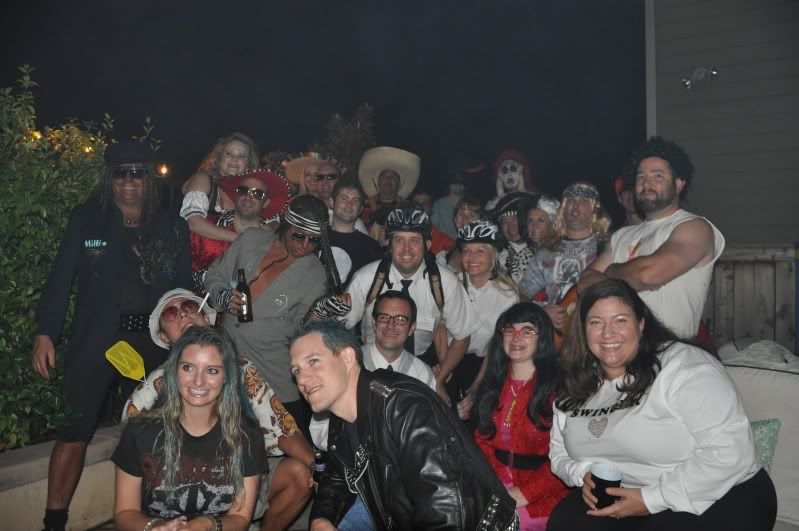 We also participated in some fun Halloween crafts! :)
Emily made one of Gavin!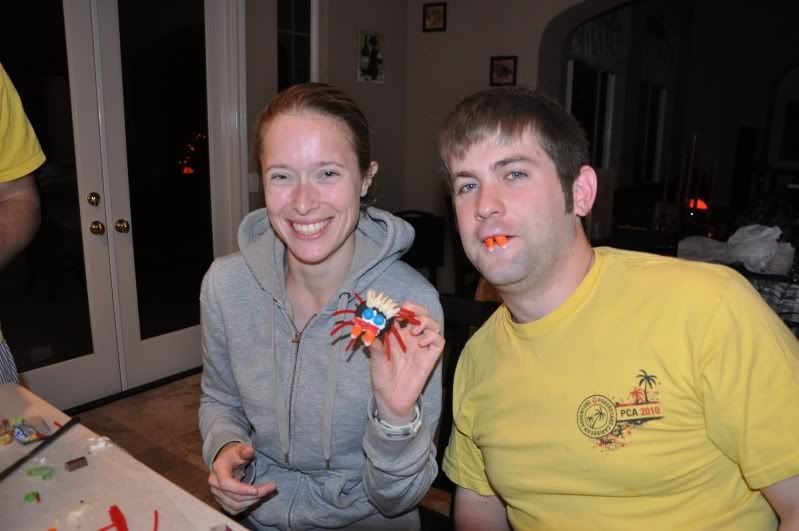 On Sunday we did some pumpkin carving/pumpkin eating, there will be a blog all about it very soon!