A blog about what we had for dinner!

Starting this week, I'm going to try to include a recipe from one of our favorites each week. This week, the veggie soup!

Monday:

Veal Meatball Stoup by Rachel Ray

Okay,

I know, I know, it's veal, but this soup was amazing! It was a bit of work for a Rachel Ray recipe, but well worth it. It could have been mostly just that I was having one of my 'off' cooking nights. I forgot the noodles and had to go to the store, only to realize when I got home that we were also out of eggs. I skipped the eggs, which I think were only intended to hold the meatball together. They still stayed together pretty well, I added a bit of olive oil to the mix just in case.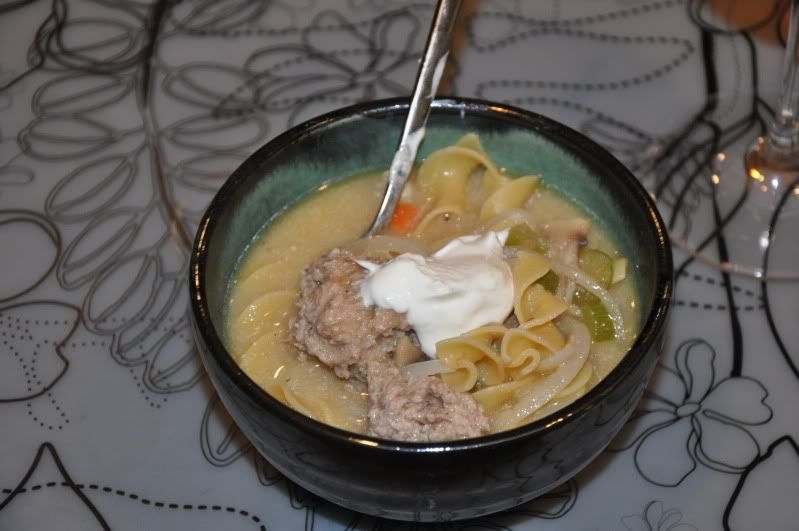 Tuesday: Shitake Mushroom and Vegetable Soup from One Pot Cooking

.

Gavin choose this recipe and I was pretty sure it wouldn't compete with

the soup from Monday, but actually, it was amazing! Our only mistake was that we didn't cut the red peppers into small enough pieces. It was also a very colorful meal!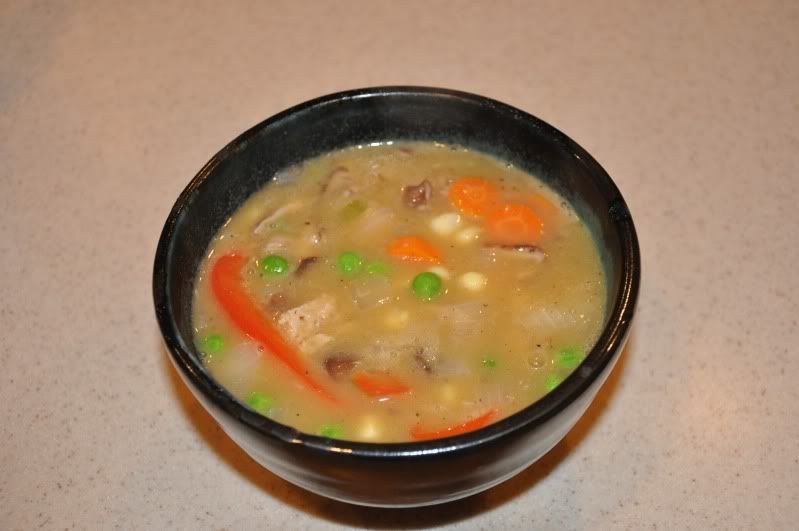 Wednesday:

.Veggie Soup and Pita Pizzas

: Veggie Wednesday with Alyssa!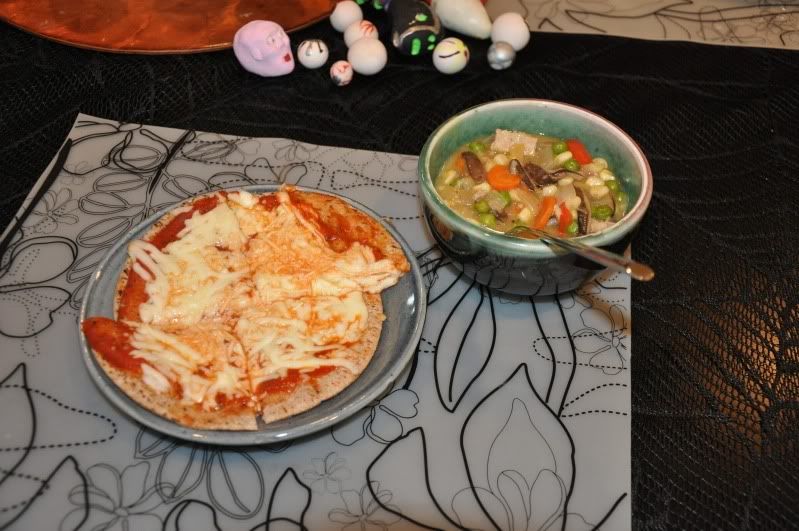 Thursday

:

Happy Hour at Elephant Bar with Jenn

Jenn is leaving for her big adventure, so this was our last happy hour for a while. I'll miss you, Jenn!
Friday

:

Lisa's Bachlorette Party: Pink Taco Century City

Debated posting about the event in a post of it's own, but probably won't. Anyway, I didn't just eat what is pictured, don't worry! :)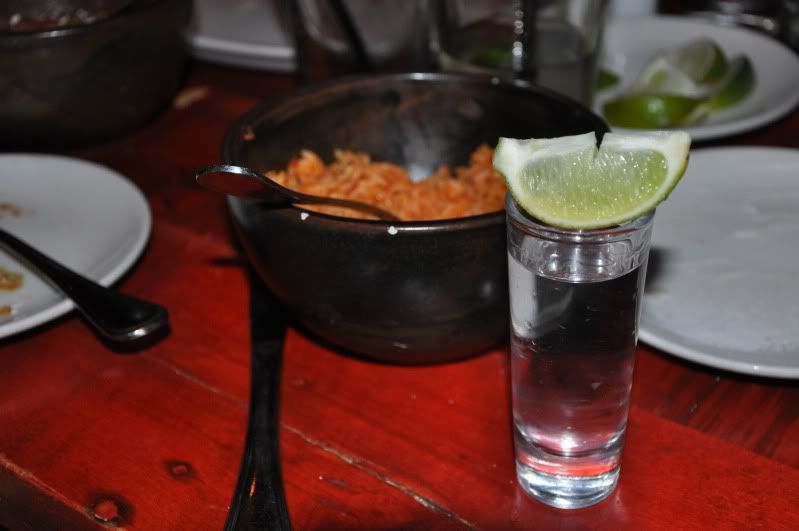 Saturday

:

Apple Cider Braised Pork Chops: William Sonoma Healthy Cooking.

We were busy in the evening, so Gavin made them for lunch instead. They came out amazing! The onions were cooked perfectly and I liked the apple flavor as well.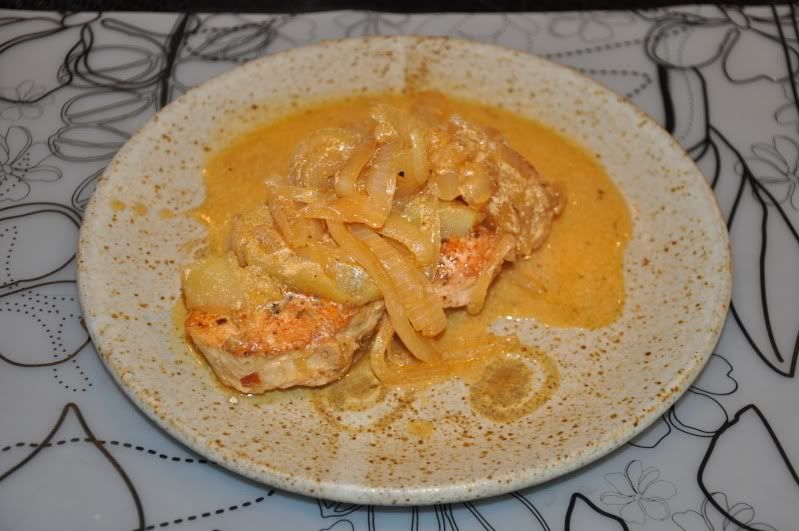 Dinner was at a charity tournament, excellent spaghetti. More on the event in a later post.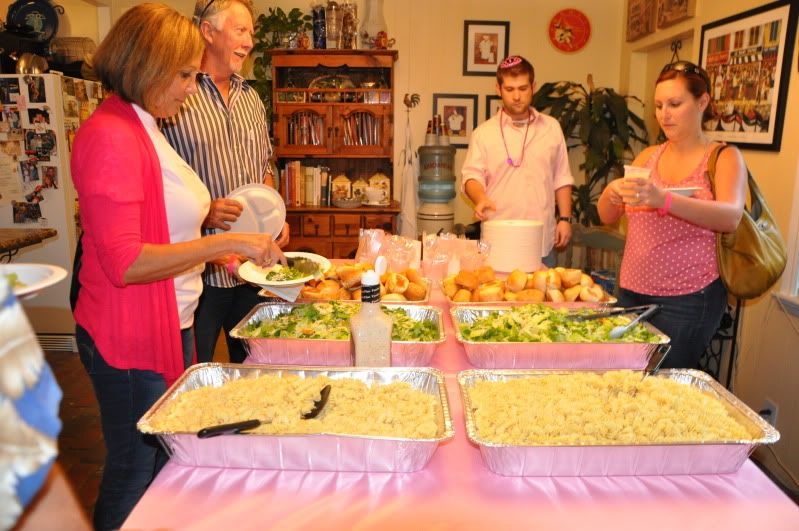 Sunday

:

Sushi from Sushi Plantation