A blog about what we had for dinner!

Monday:

Carrot and Orange Soup

We've made this soup several times. It's easy, and delicious. I highly recommend trying it out. Gavin prefers when I process it longer so it's smoother (usually about 5 minutes in the food processor)



Tuesday: Meatballs in Red Pepper Sauce, Crate and Barrel Newlywed Cookbook This recipe was a TON of work, but very very good. We probably used too much onion, but we have a hard time ever thinking there is too much onion in something! I know it's not a great picture, but it was so so good.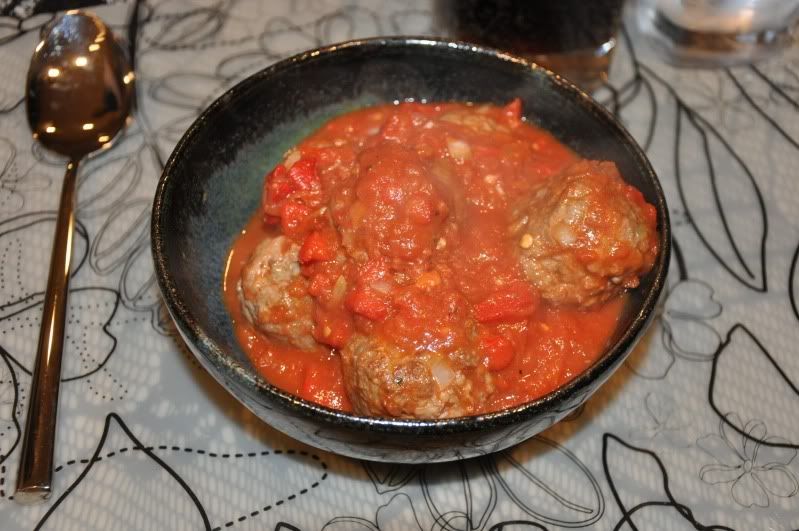 Wednesday:

Vegan Pumpkin Alfredo:

Veggie Wednesday with Alyssa! This week was her turn! It wasn't our favorite, but very fallish! :)
Thursday

: Gavin's Famous Mashed Potatoes, After my surgery, Gavin knew the best way to cheer me up! (Also, notice the snuggie in the background. :)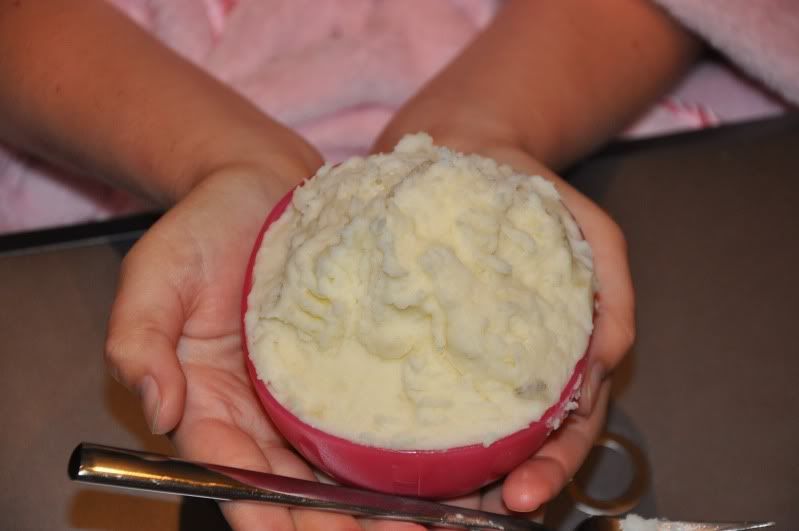 Friday

: Easy Bok Choy Soup, Rachel Ray 365

:

Gavin and I have jumped head first into soup season. This is one of our favorite soups. Easy and quick. Gavin does a better job than I do making it. :)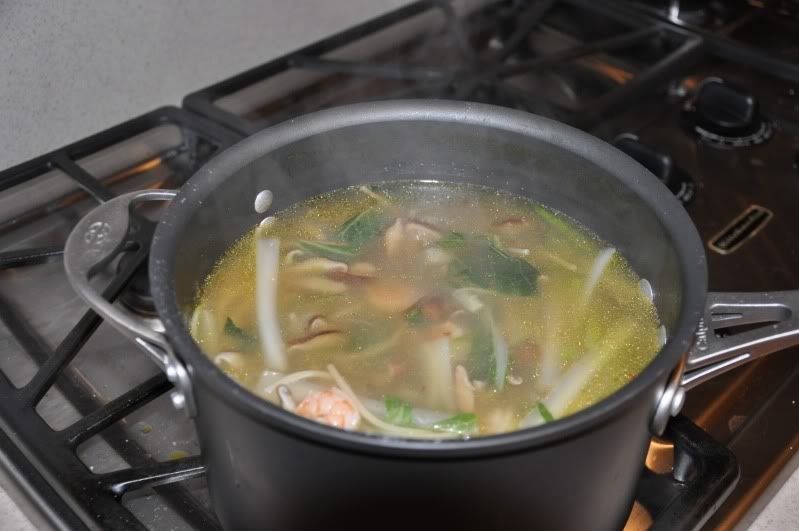 Saturday

:

Lisa's Wedding Party.

A post will follow! :)

Sunday

: Leftovers

.

Lazy Sunday.