A blog about what we had for dinner!

Monday:

Spic

y Scallops with vegetable Pilaf from William Sonoma Healthful Cooking

Okay,

Gavin isn't a fan of scallops, so I made this while he was at work. It was delicious but smelled up the house for almost a full day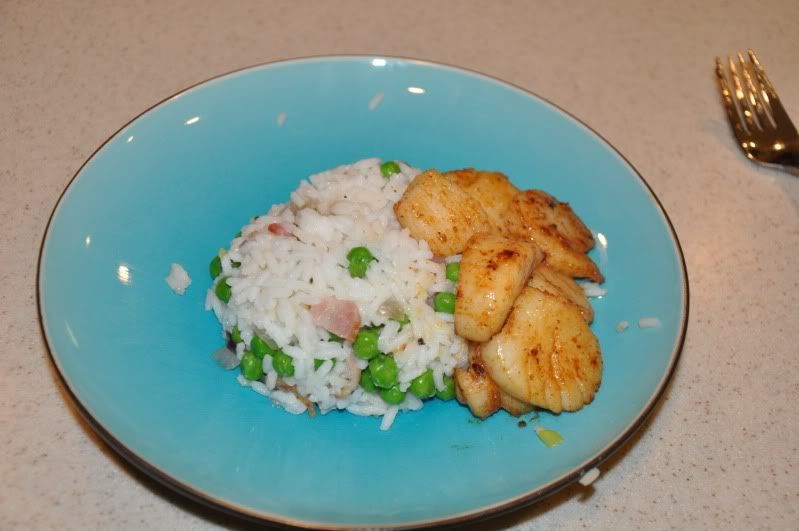 Tuesday: Easy Chicken and Biscuits

.

I was sick on Tuesday so this made an excellent dinner in the cold rainy weather.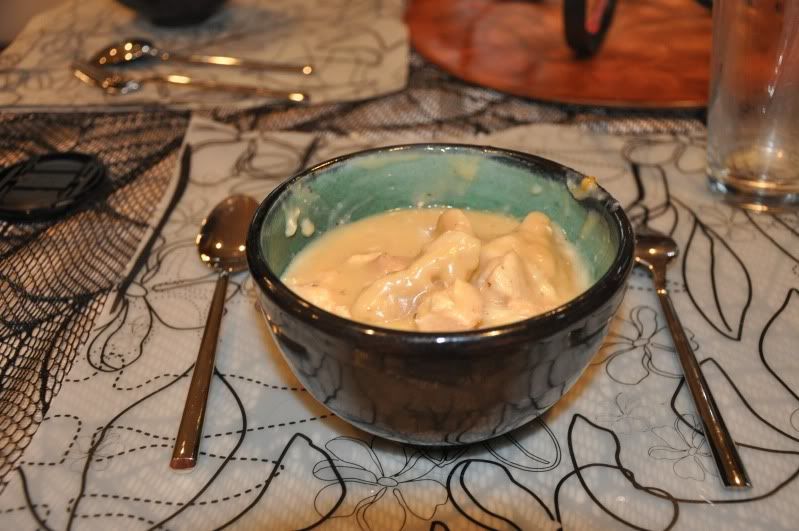 Wednesday:

Pumpkin Polenta and onion salad

: Veggie Wednesday with Alyssa! So sad I didn't get a photo, not sure what happened but it was quite good. Basically polenta is like corn mashed potato.. hard to go wrong with that!

Thursday

:

Sushi Plantation.

I was still not feeling well, so Gavin skipped work and we ate Sushi!
Friday

:

Which Wich

:

Gavin and I decided to try this new sandwich shop in Orange. It was delicious and quite fun.




Saturday

:

Rick's Cafe.

We ate at a movie Theater! It was amazing! Likely more on this soon! Before we went I made this delicious and cute snack of cheese and crackers.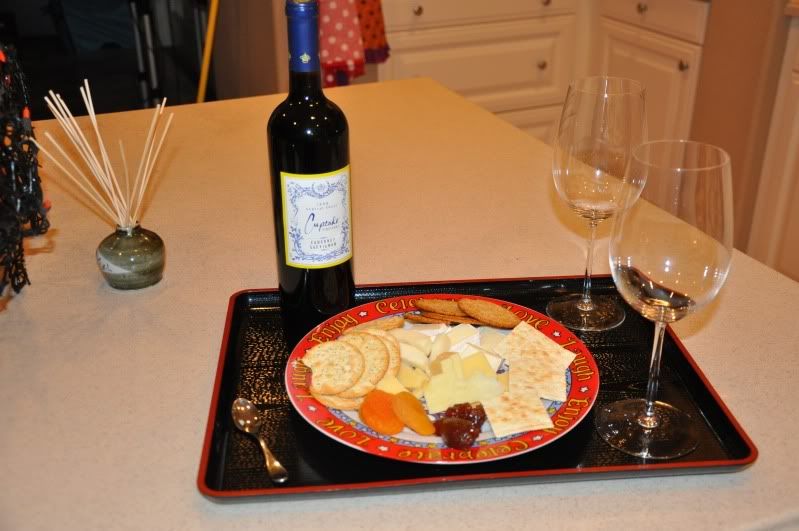 Sunday

:

Gavin's Dad's FireHouse Chili.

It was intended to be for a chili cookoff, but rain canceled it. It still won my vote for best chili ever!