As I
mentioned
, we are switching to a weekly juice day. Monday.
This week, my goal was to move away from juice 'recipes' with the idea that we have a general idea of what kind of juice we like (and hate) so we should be able to put together some decent juices.
Nice bowl of fruit, but not even half the fruits and veggies for today!
We had gone on a little hike in San Juan Capistrano and brought home a few super tart oranges so we juiced those first. I thought it was great, although it was too sour for Gavin!
Hawaiian sunrise is the pretty juice we keep making for breakfast. Same thing today, except we used our tart orange juice instead and didn't use as many oranges as we normally would.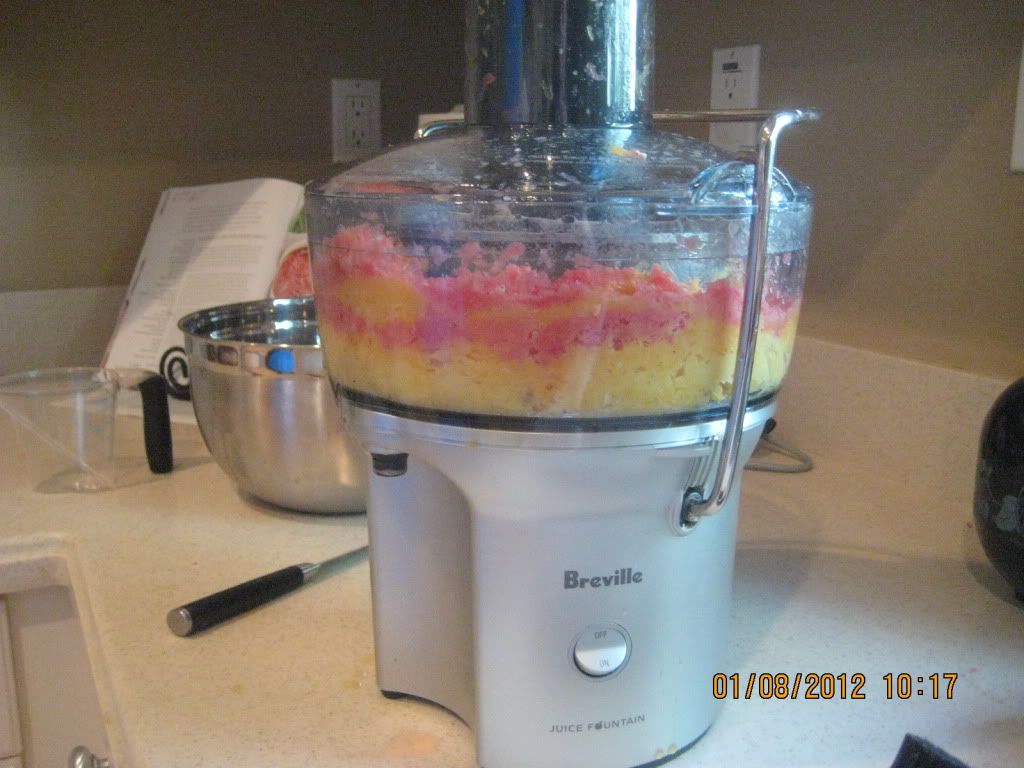 Hawaiian Sunrise, even the waste is pretty!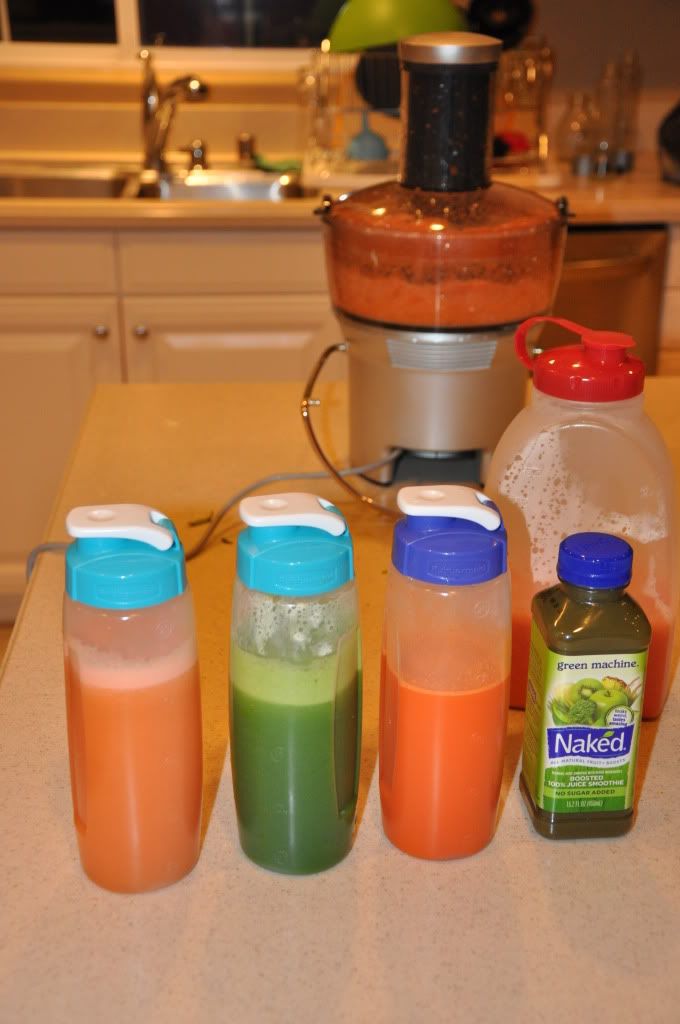 First Juice Monday juices!
Our second juice of the day was pure carrot juice. We used about a pound and a half of carrots. Have I mentioned that I love carrots?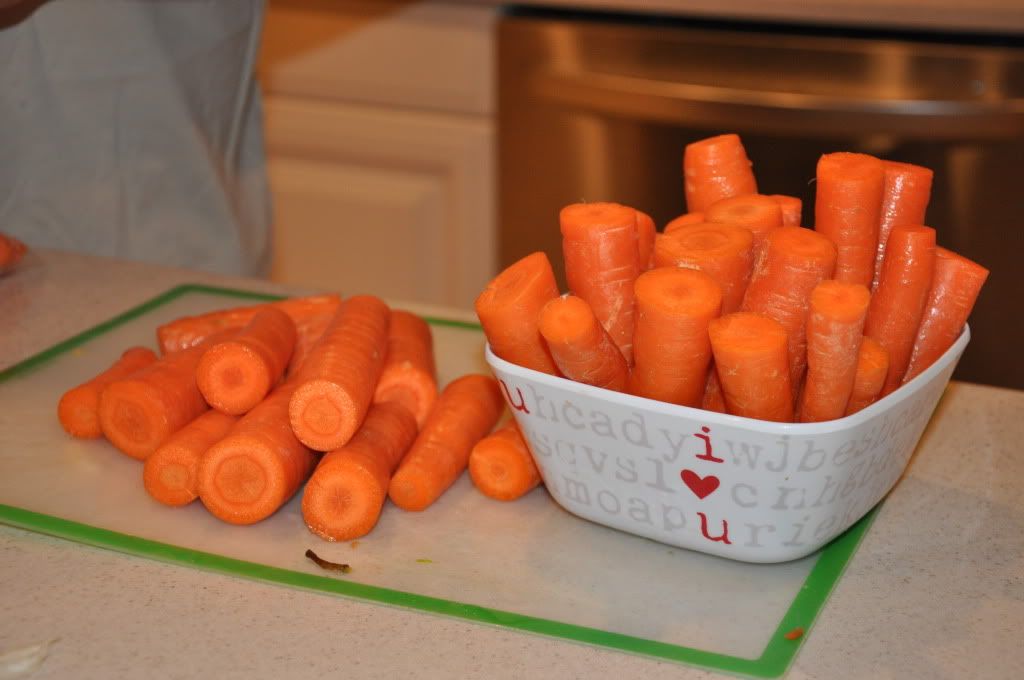 I <3 u, carrots
Third juice was a homemade recipe. I've insisted it would be a good idea to juice iceberg lettuce. So we did! Half a head of lettuce, spinach, cucumber and apples. Very green juice. It wasn't bad, although it did separate and looked awful until shaken.
We find green juices a bit difficult, so we bought one to steal the idea: Green Machine for dinner!
No better way to end a juice day so far than Strawberry banana, one package of strawberries, one banana.
Today was challenging because it was so cold. It's hard to drink cold juice all day when it's cold. When I was drinking the carrot juice, all I could think about was the warm delicious carrot and orange soup we often make. I imagine it may be a tad bit easier at room temperature, but I never realized just how comforting warm food is!