Colin loves his high chair. He sits in it while I cook, clean the kitchen or eat. Gavin says he looks like the e trade baby when he puts on his serious face and holds into the ledge.
Lately we've also had a few trials of using the high chair for actually eating! Since Colin is still exclusively breastfed, it's just for fun.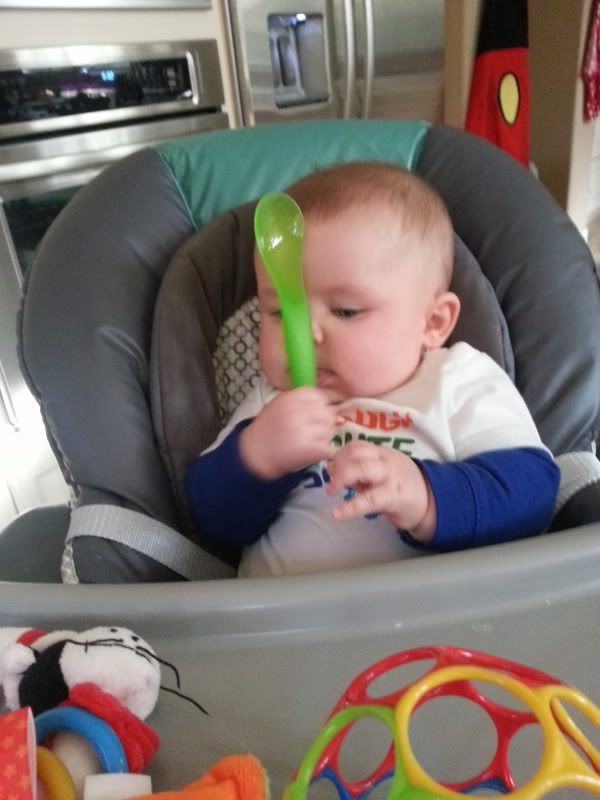 Lets try mom!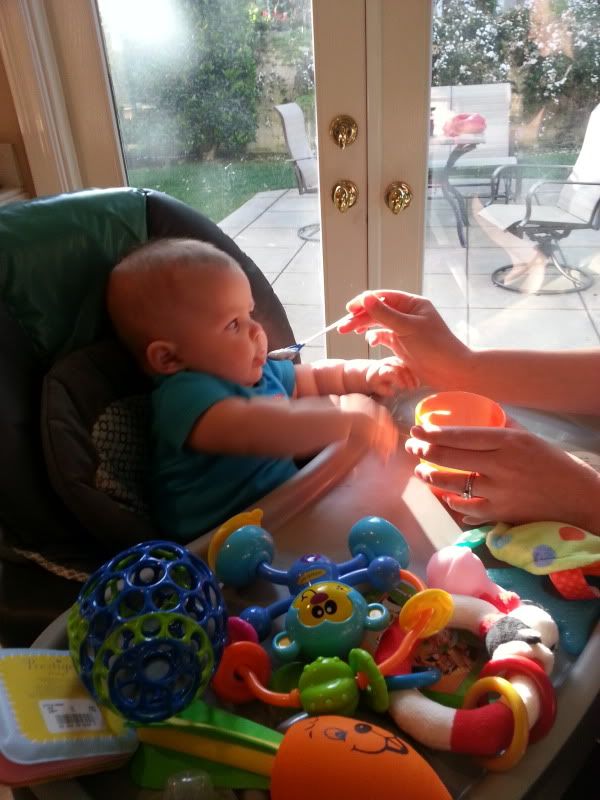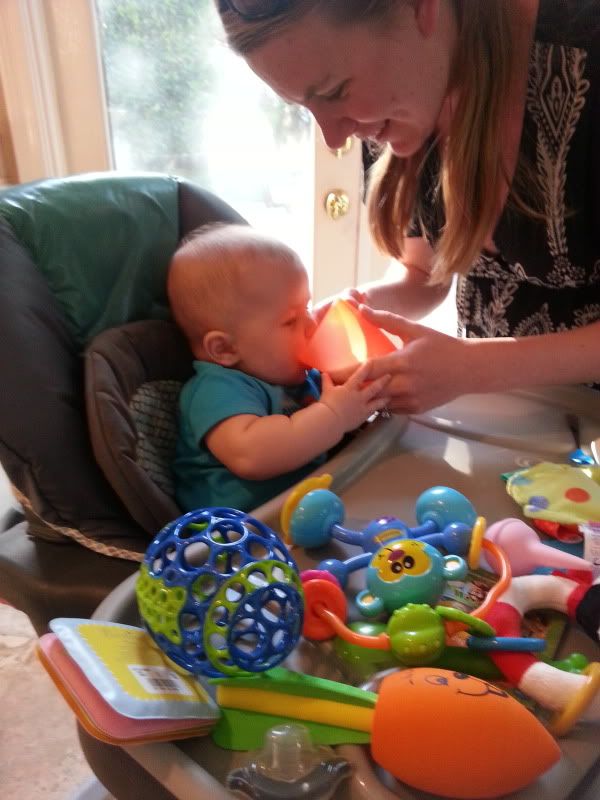 I didn't intend to give him the cup, but he seemed interested, so we decided to try! It was much messier than the photo indicates! I'm excited for him to start trying new foods, but we'll probably end up waiting at least another month.