Last weekend we braved the highways for our first (mini) road trip with Colin.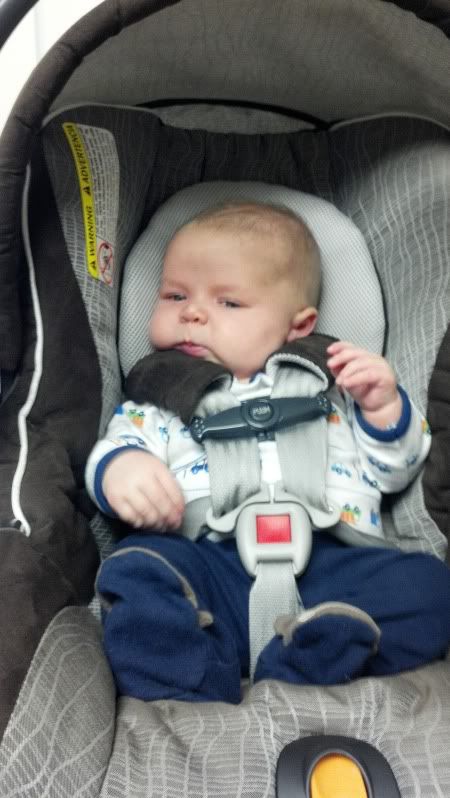 Ready to Roll!
We were nervous for the approximately five hour drive across a rather barren desert with a 2 month old baby. We were right. Overall, Colin did great, but at about 2.5 hours each direction, he'd had enough of the car.
Our trip was amazing and full of firsts!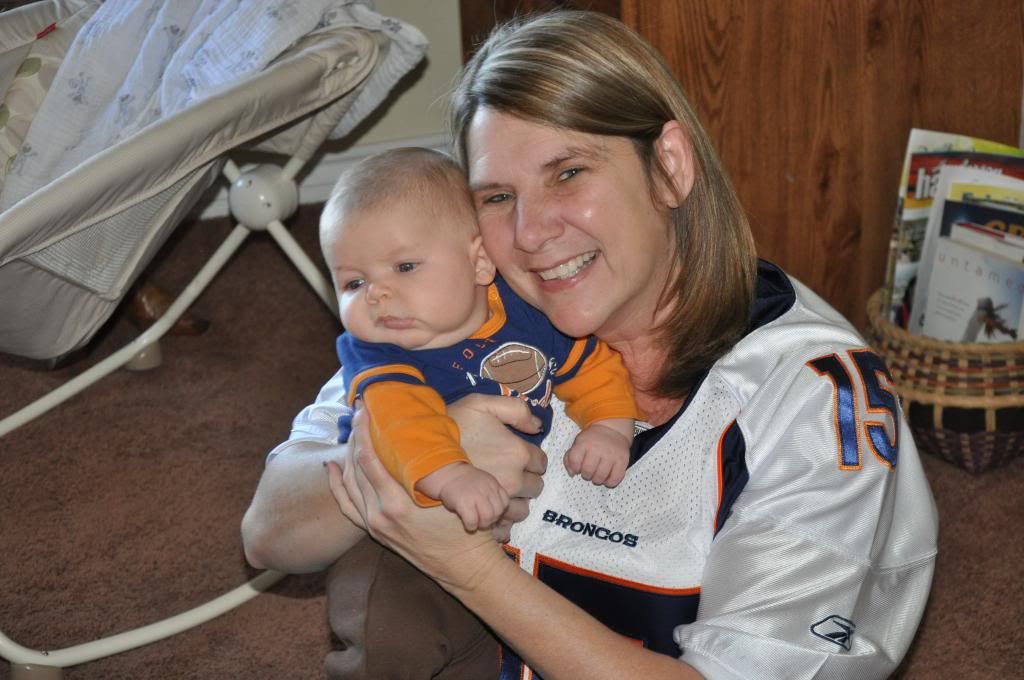 First Trip to Grandma's (and First Super bowl!)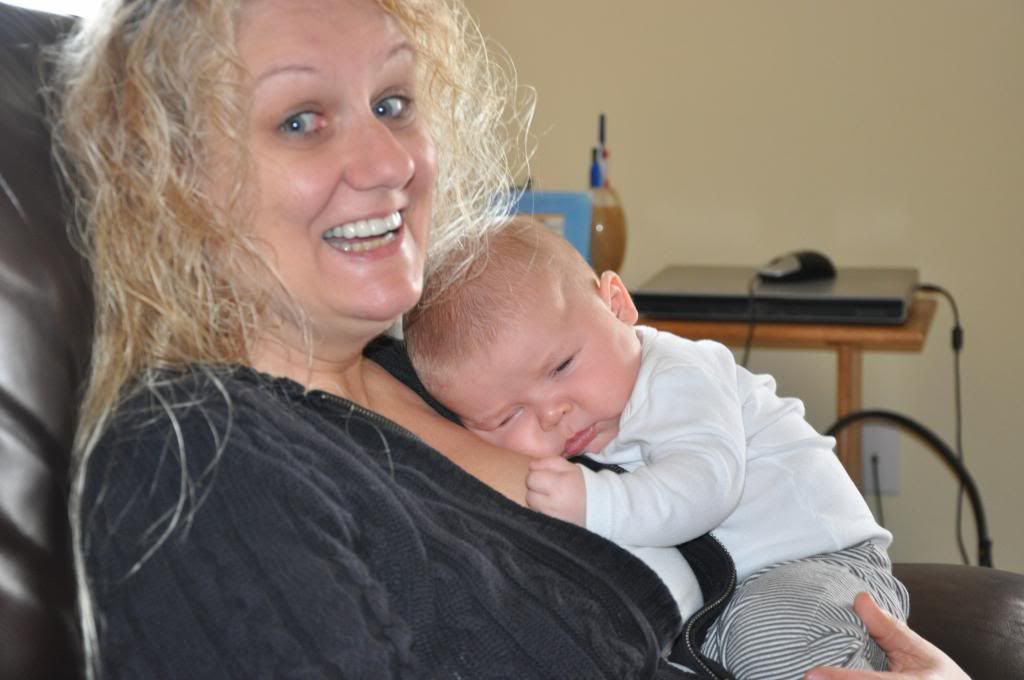 First Visit with Ms Jen!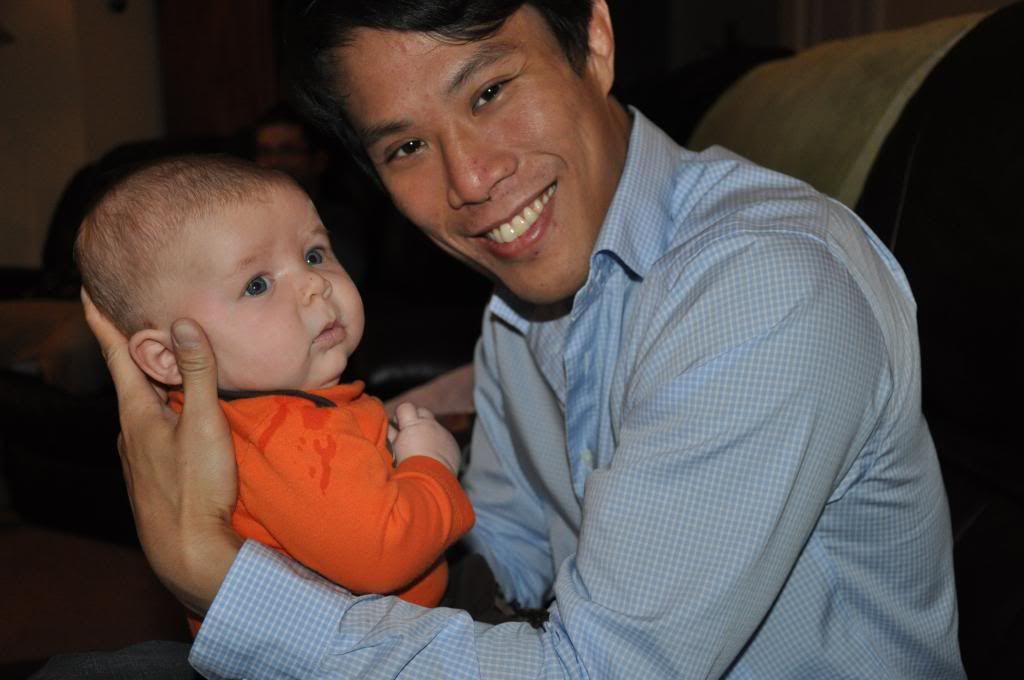 First Training, watch out mini heavy weights.
I am not sure when we'll next brave the highways with baby, but it was still a fun trip!