As a result of a strange sequence of events, for three days, I was a housewife.
I was home from work for a little over 8 weeks, but for almost all of that time, I was planning on returning to work. Except for my three days as a housewife.
I think that being a housewife and a stay at home mom is a great vocation for those who choose it. I really love being a home maker, wife, and most recently mom. I also love being an engineer and it will always be a big part of who I am.
So, when I thought I'd be a housewife for a while, it was a pretty big change for me. I launched into action, creating a schedule and getting organized for my new adventure. I made a chart of when I'd do what and a list of projects I wanted to complete and off I went!
I finally got around to completely our wedding album (don't be too impressed, our very talented photographer
Jackie
created the Album, I just needed to review the proofs!)
Sample Wedding Album Page <3
If you want to see the whole album, you'll have to come visit after we get it!
I also did a minor sewing project I'd been meaning to do for a while for Colin.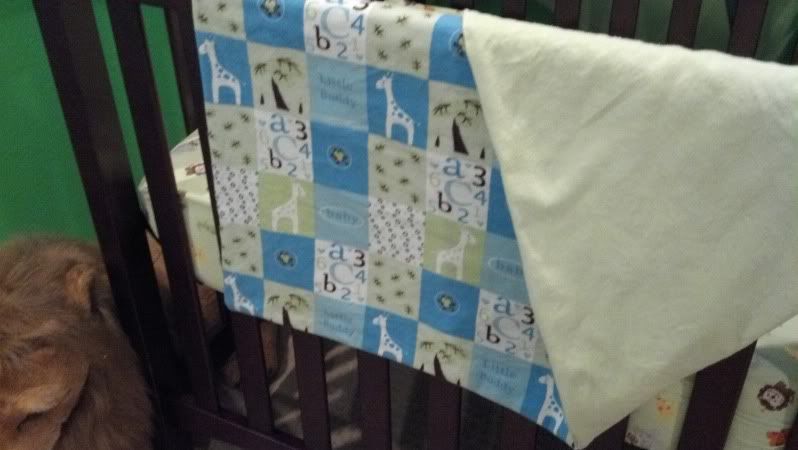 Double sided flannel blanket
I know what you're thinking: he really needed another blanket??? (You weren't thinking that? Then you haven't been to our house lately!) First, no such thing as too many blankets. Second, this one will eventually get straps so I can use it with our stroller (when we finally get one...) so it won't fall on the floor. (Totally stole the idea from Uppa Baby)
I also compiled a multi-level home cleaning system, breaking our house into various areas to be cleaned on various days/weeks. (Major housekeeping is currently outsourced at our home)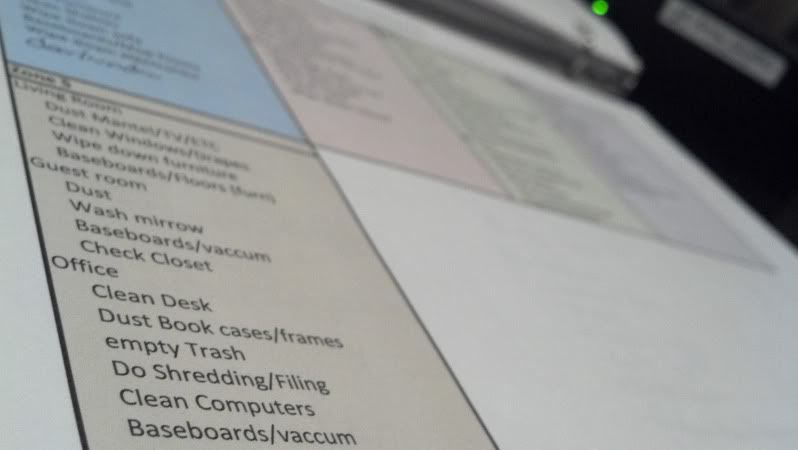 Who left her alone with Excel again???
It was a productive and fun three days. And really, I'm still a part time housewife, although who knows if I'll actually implement the house keeping system. :)