I've been intending to make a frame style jewelry holder for quite a while now but have been unsuccessful finding a suitable frame. Today I was on a mission, but still couldn't find a frame. I did find a cute box at Michael's on clearance and I figured I had nothing to loose.
Not bad for a 15 minute project!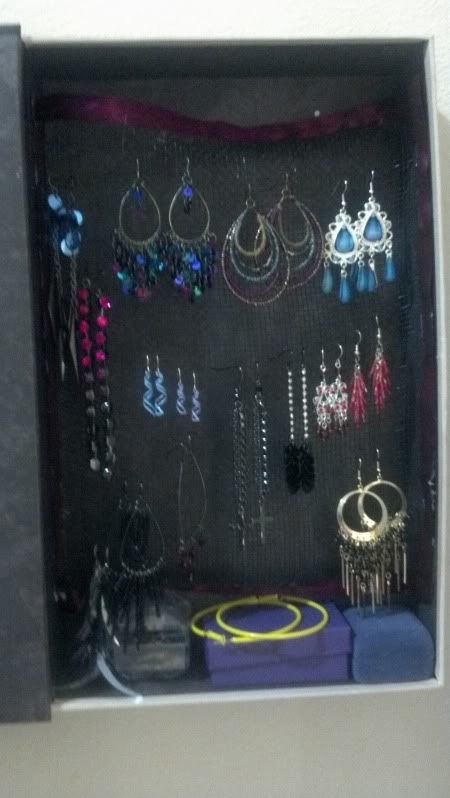 It is hanging inside my project and only houses earrings.
I apologize for the camera phone quality photos. If you are considering asking what I am going to do with stud style earrings, I haven o answer for you. Hence the boxes at the bottom.
So that's what I did with 1/4 of the time I gained from time change. Still sorting out what to do with the other 45 minutes....